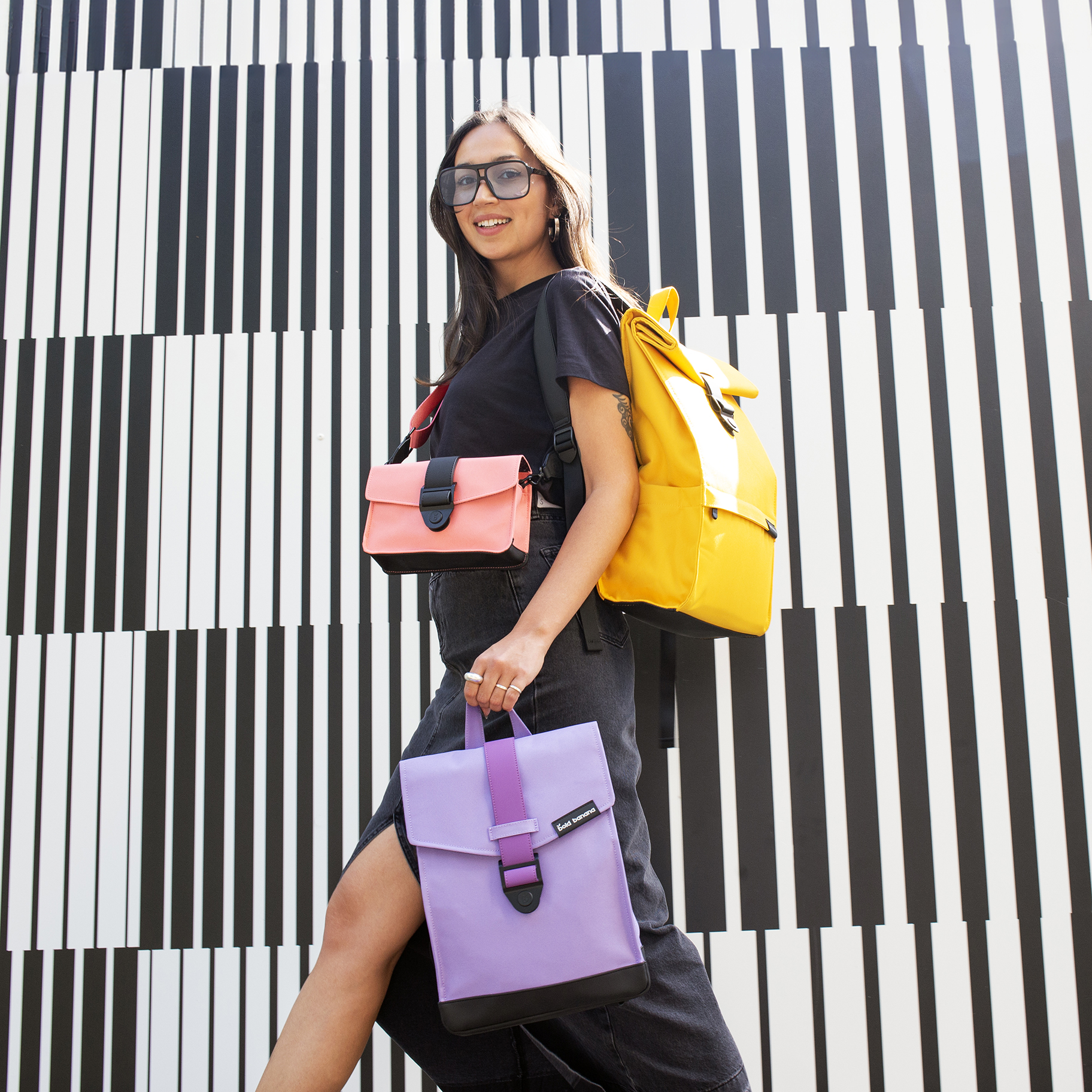 Colour your world
Bold Banana bags are for everyone; whether you want to blend in or stand out. Our bags are your best buddies wherever you go; school, work, a date or a day out. It's all about positive vibes and that's the effect our bags have. They are unique and protect all your belongings. Day in, day out!
Shop now
Free shipping in the Benelux
Ordered on working days before 10pm, delivered tomorrow (only Benelux)
Free returns within the Netherlands
We score an average of 9.3
No more limits
What is life without colour? We dare you to make bold choices!
✨ Looks great, just like you!
A Bold Banana on your back – picture-perfect, right? And looks aren't everything, a bag should also be practical. There's room for all your essentials in the handy compartments.
🍌 Unique magnetic clasp
Our unique magnetic clasp keeps your belongings safe at all times. The clasp slides to the side, making it easy to open. And close again. Even when your bag is full of stuff.
🌱 100% vegan
All our bags feature the PETA-Approved Vegan logo. This means that they are completely free of animal-derived products and fabrics. Better for the world, better for you.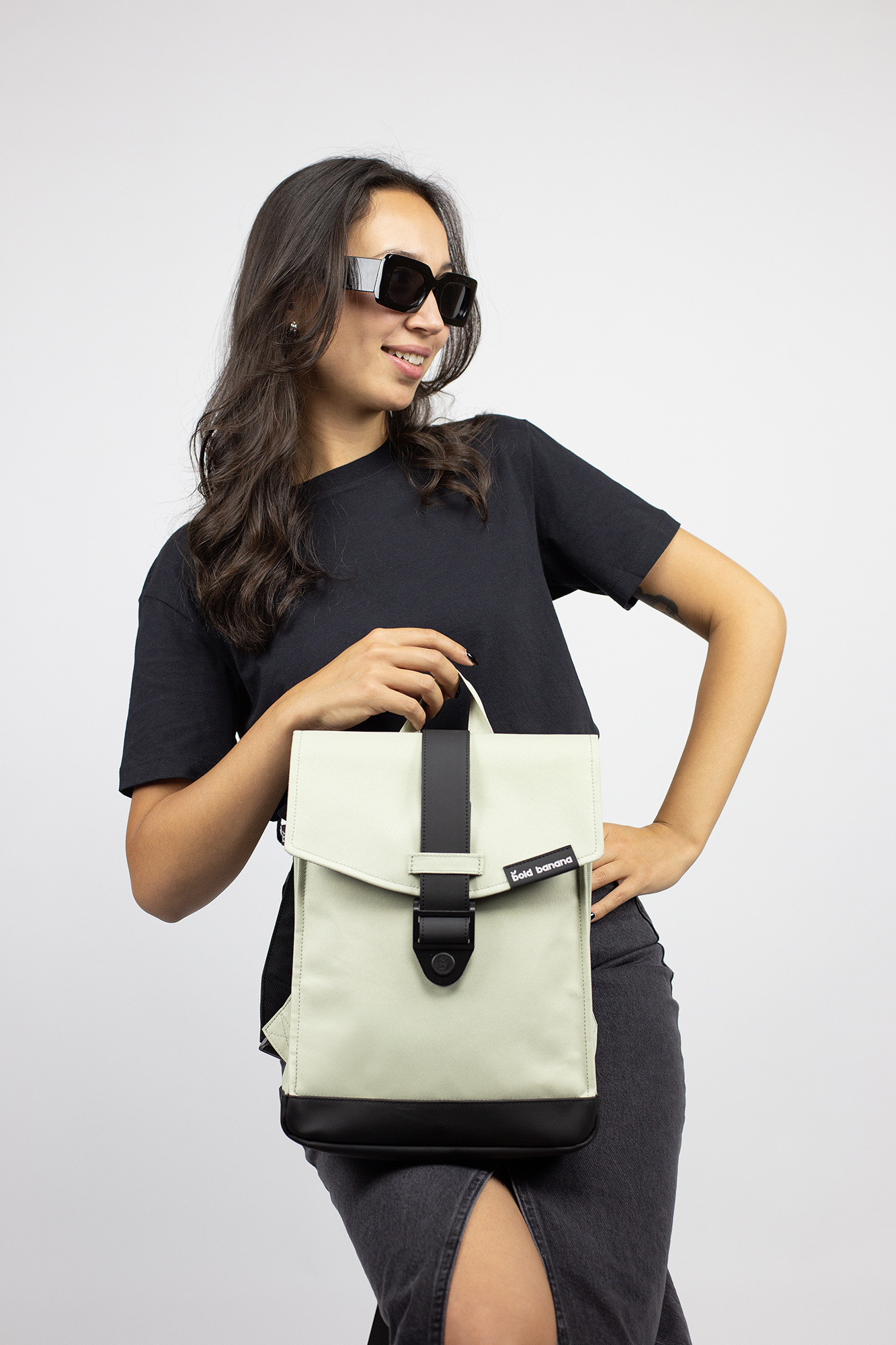 Become our friend with fashionable benefits
Sign up for our newsletter and get 10% off your next order! You'll be the first to hear about our new products, sale items and latest trends. You can unsubscribe at the click of a button, whenever you want.
"*" indicates required fields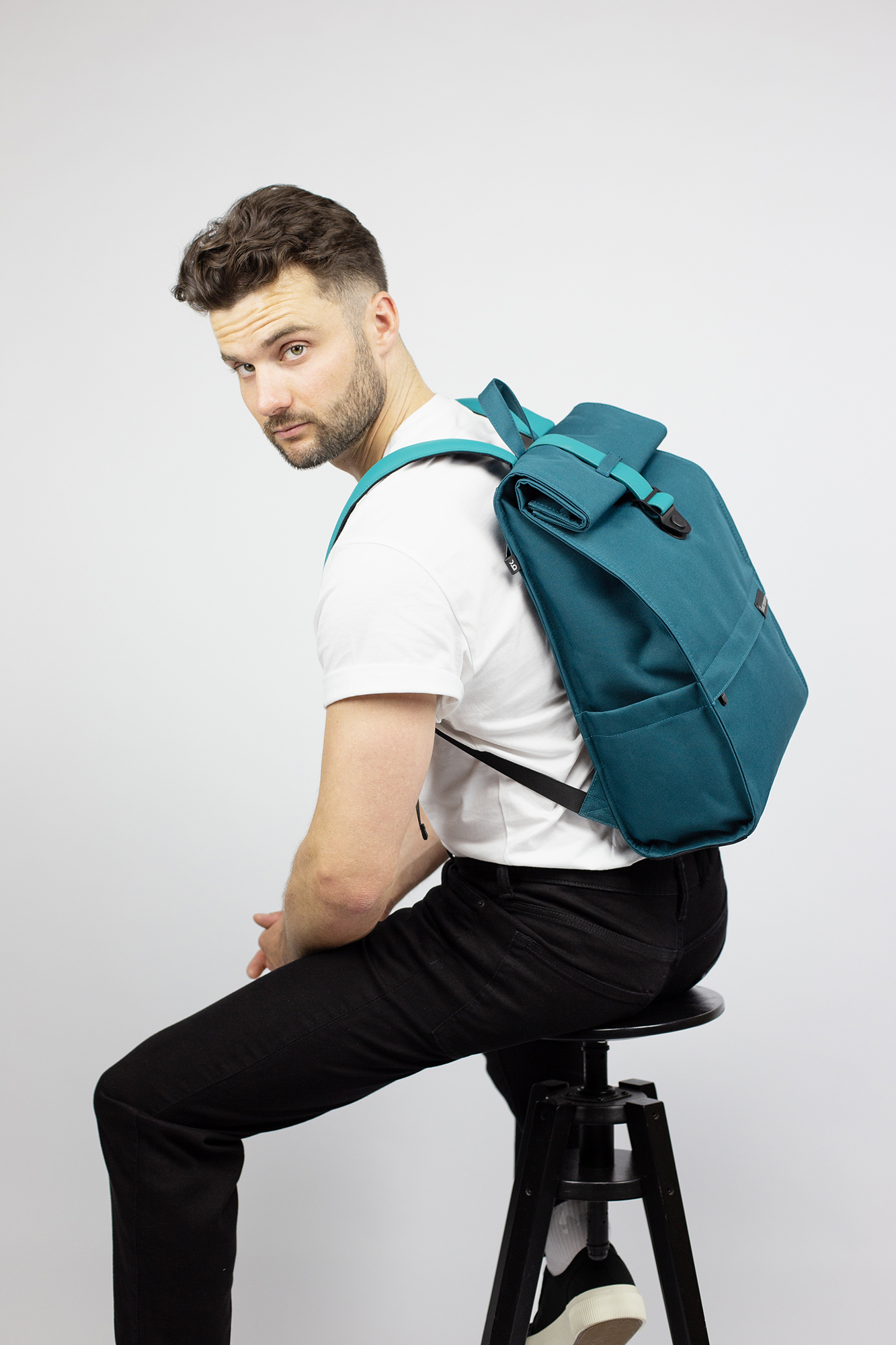 Are there any questions?
The washing machine is no place for your Bold Banana! Stains are best removed with a slightly damp cloth and possibly a little (green) soap. To avoid discolouration, don't leave your bag to dry in direct sunlight.

Orders placed before 10pm on weekdays (Monday to Friday) are delivered free-of-charge the next day (Netherlands and Belgium).

You can always return your bag within 14 days of receipt. Details of the procedure are available on the returns page.

Your order will be delivered free-of-charge in the Benelux. Refer to our deliveries page for details of the shipping costs per country.

We do everything we can to avoid mistakes, but sometimes things do go wrong. Did you buy your bag in a physical shop or from an online shop? If so, you should submit your complaint there. Did you order your bag directly from us online? In that case, send an email to hello@bold-banana.com or use the chat service on our website.

Our Envelope and Roll Top are ideal bags for school or work. They are both large enough for a laptop up to 15.6". The Envelope Mini has plenty of room for your tablet.

Our bags are all made of water-repellent polyester, but are not completely waterproof. The backpack should handle a brief downpour without problems, but we advise you not to leave the bag out in the rain;).