Black hero
Re-Envelope
€ 99.00
Ordered on working days before 10pm, delivered tomorrow (only Benelux)
Free shipping in the Benelux
Free returns within the Netherlands
We score an average of 9.3
Re-Envelope
Meet our recycled hero! Our first backpack that is made with recycled polyester. Yes, we are proud. While this urban proof bag keeps all your personal items dry and safe, you are supporting
important environmental cleanup and recycling initiatives. Which is great. So let's rock and save the earth with this hero!
Swipe
Our unique magnetic fastener really secures your bag. Nice and safe. The fastener opens along the side, so that it opens and closes easily. Even when you have it packed with your stuff.
Completely vegan and made with recycled polyester!
Unique magnetic fastener
Space for books and A4 documents
Soft padded laptop compartment for up to 15.6" with Velcro strap
Handy compartments
Watertight zippers
Mesh water bottle compartment on the side
A handy handle on the top
Looking good. Just like you!
Contents: 15 liters
Dimensions: 40 cm (H), 30 cm (W), 12 cm (D)
Materials: Water-repellent recycled polyester. PU
Vegan: PETA-Approved Vegan
Factory guarantee: 2 years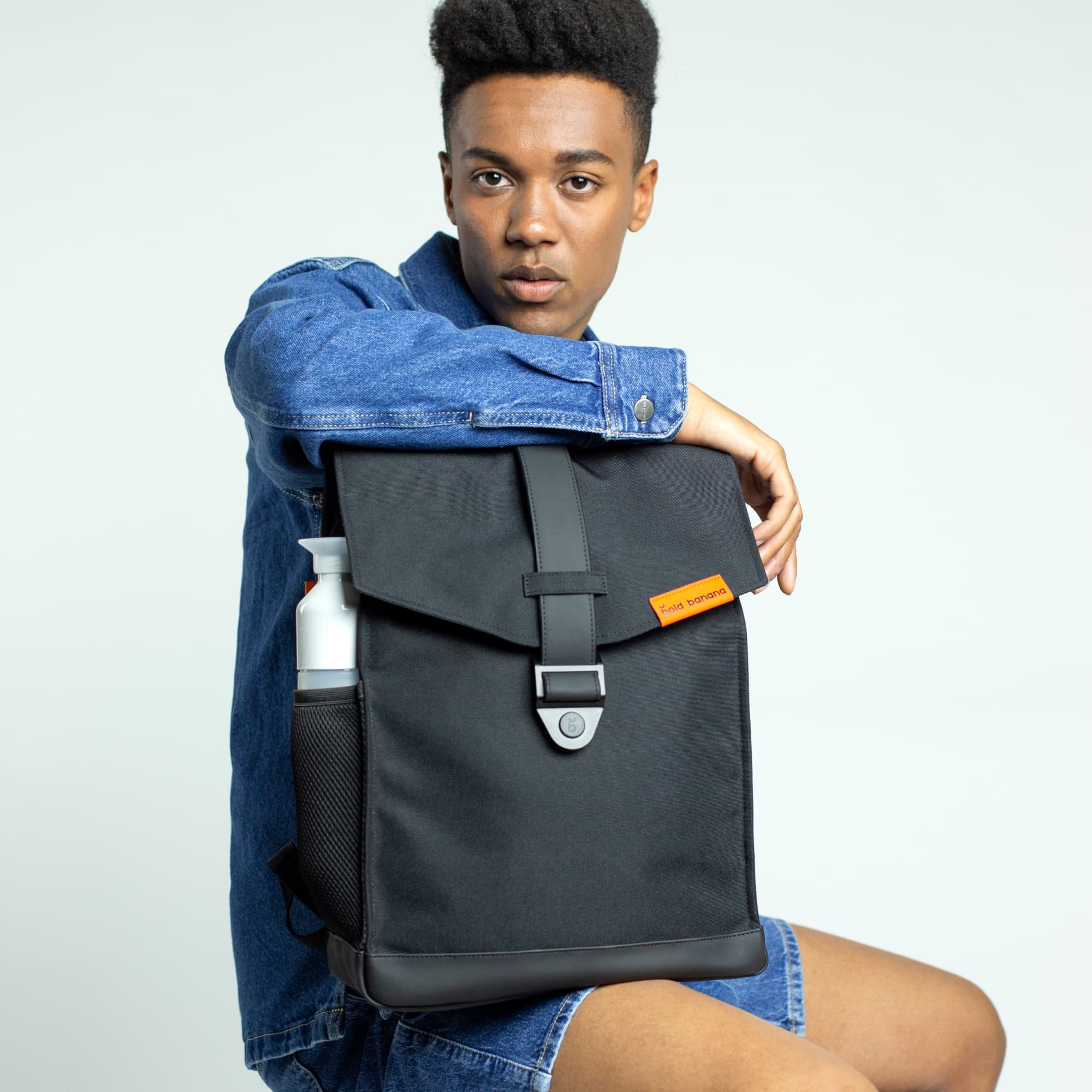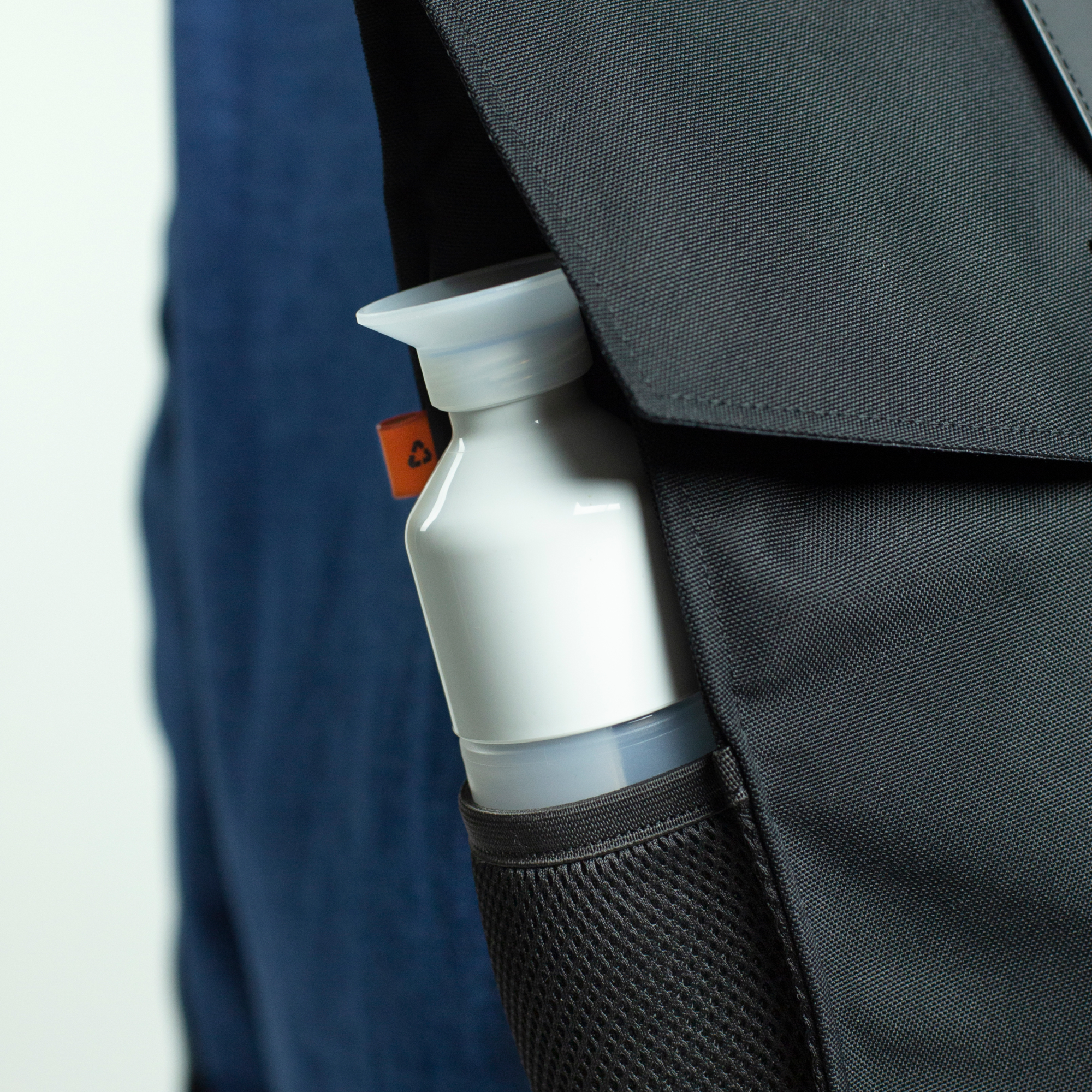 Materials & features
The basic bag is made of high quality water-repellent polyester and has a sturdy nylon lining. The straps are made from PU and soft padding on the back of the shoulder straps makes the bag comfortable to wear. An adjustable buckle on the front strap and a unique magnetic fastener ensure the bag can always be closed well without effort. This fastener opens to the side, making it easy to open your bag when it's filled with a lot of stuff, but difficult to open accidentally. Safety first!
Animal Friendly
Our bags are completely vegan and are PETA-Approved Vegan. We are proud of that. This certification guarantees that there are absolutely no ingredients originating from animals used in any part of the bag production process. The certification is awarded by the animal rights organization People for the Ethical Treatment of Animals (PETA). They are committed to improving the lives of animals.