Envelope Mini
Our Envelope Mini is the ideal companion when you go into town. Promised. The smaller sister of the Envelope Bag has, in addition to its cheerful character, enough space for your necessary essentials. And, yes, even your tablet is safe. Which is great. This compact bag keeps your essentials dry and comes in sparkling colours. The perfect bag to take with you to a coffee date, the theater or that cool restaurant. Which colour are you going to hit the trail?
Swipe
Our unique magnetic fastener really secures your bag. Nice and safe. The fastener opens along the side, so that it opens and closes easily. Even when you have it packed with your stuff.
Completely vegan!
Unique magnetic fastener
Compartment for 11" tablet
Handy compartments
Watertight zippers
A handy handle on the top.
Looks sparkling. Just like you!
Contents: 8 liters
Dimensions: 33cm (H) x 25cm (W) x 10cm (D)
Materials: Water-repellent polyester and PU
Factory warranty: 2 years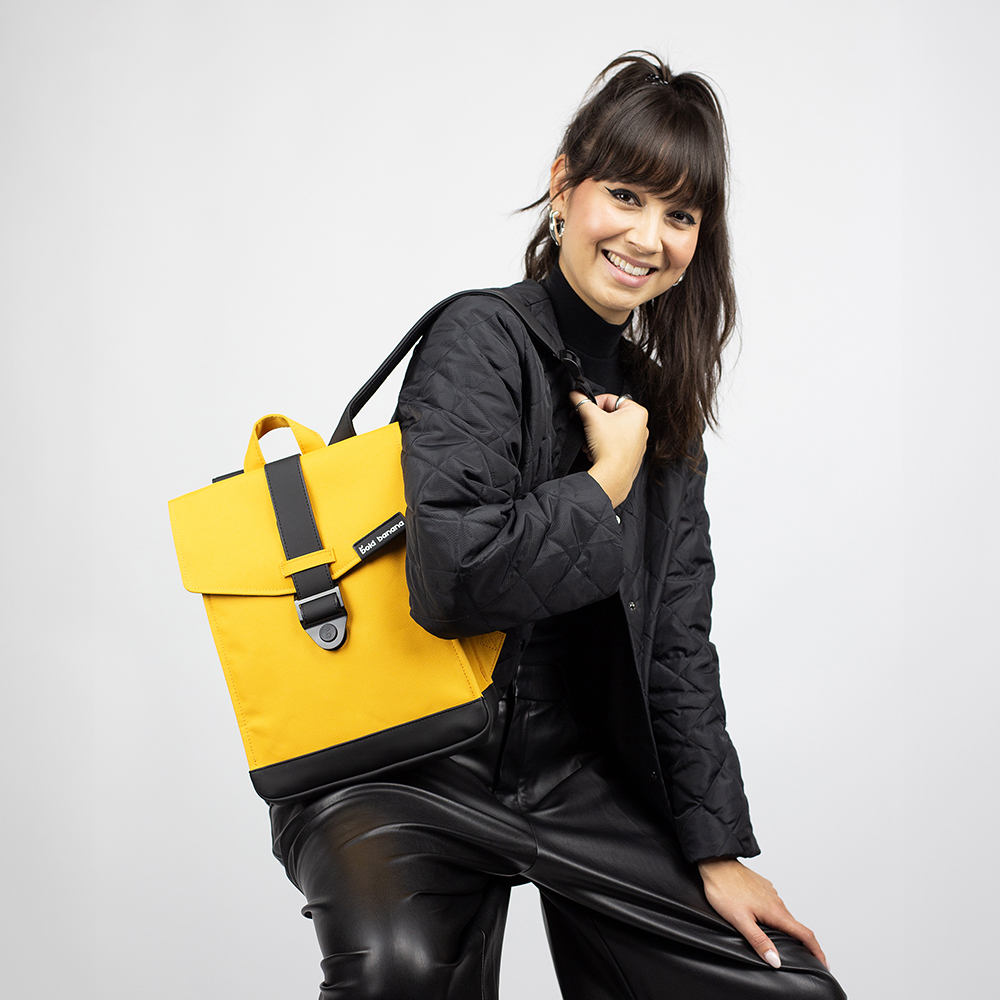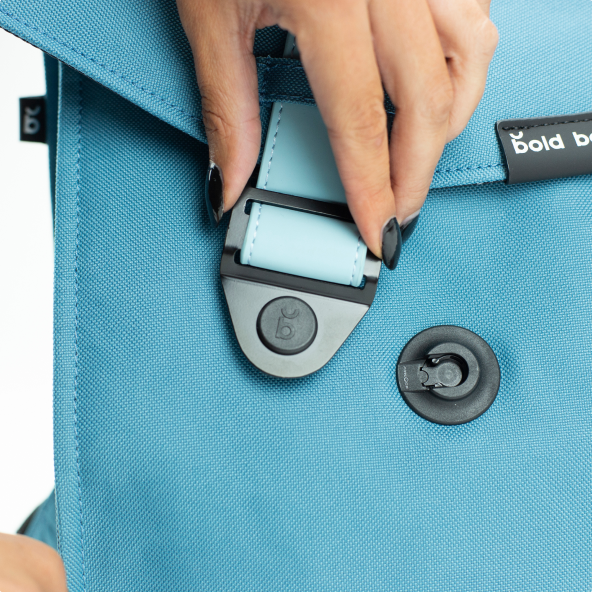 Materials & features
The basic bag is made of high quality water-repellent polyester and has a sturdy nylon lining. The straps are made from PU and soft padding on the back of the shoulder straps makes the bag comfortable to wear. An adjustable buckle on the front strap and a unique magnetic fastener ensure the bag can always be closed well without effort. This fastener opens to the side, making it easy to open your bag when it's filled with a lot of stuff, but difficult to open accidentally. Safety first!
Animal Friendly
Our bags are completely vegan and are PETA-Approved Vegan. We are proud of that. This certification guarantees that there are absolutely no ingredients originating from animals used in any part of the bag production process. The certification is awarded by the animal rights organization People for the Ethical Treatment of Animals (PETA). They are committed to improving the lives of animals.