Crossbody
Great things come in small packages. The crossbody is the latest addition to the Bold Banana collection. Your ideal companion for a night out, festival, or quick visit to the city. The crossbody is perfect for storing your daily essentials such as your phone, sunglasses or wallet. The bag comes in two different sizes and six cool colors: choose the one that suits you best. Just like our backpacks, the crossbody is water-repellent and 100% vegan. And of course with our signature features: the front closure, zippered pocket on the outside and adjustable shoulder strap. Wear it the way you want: high on your waist or low on the hips. An absolute must-have if you ask us!
Swipe
Our unique magnetic fastener really secures your bag. Nice and safe. The fastener opens along the side, so that it opens and closes easily. Even when you have it packed with your stuff.
Completely vegan!
Unique magnetic fastener
Handy compartments
Watertight zipper on the outside
Shoulder strap: detachable and adjustable
Unique design and super practical
Size Small: 14 cm (h) x 21 cm (w) x 6 cm (d)
Size Medium: 17cm (h) x 22cm (w) x 6cm (d)
Materials: Water-repellent recycled polyester, polyester shoulder strap with PU details
Vegan: PET Approved Vegan
Rainproof: yes
Factory warranty: 2 years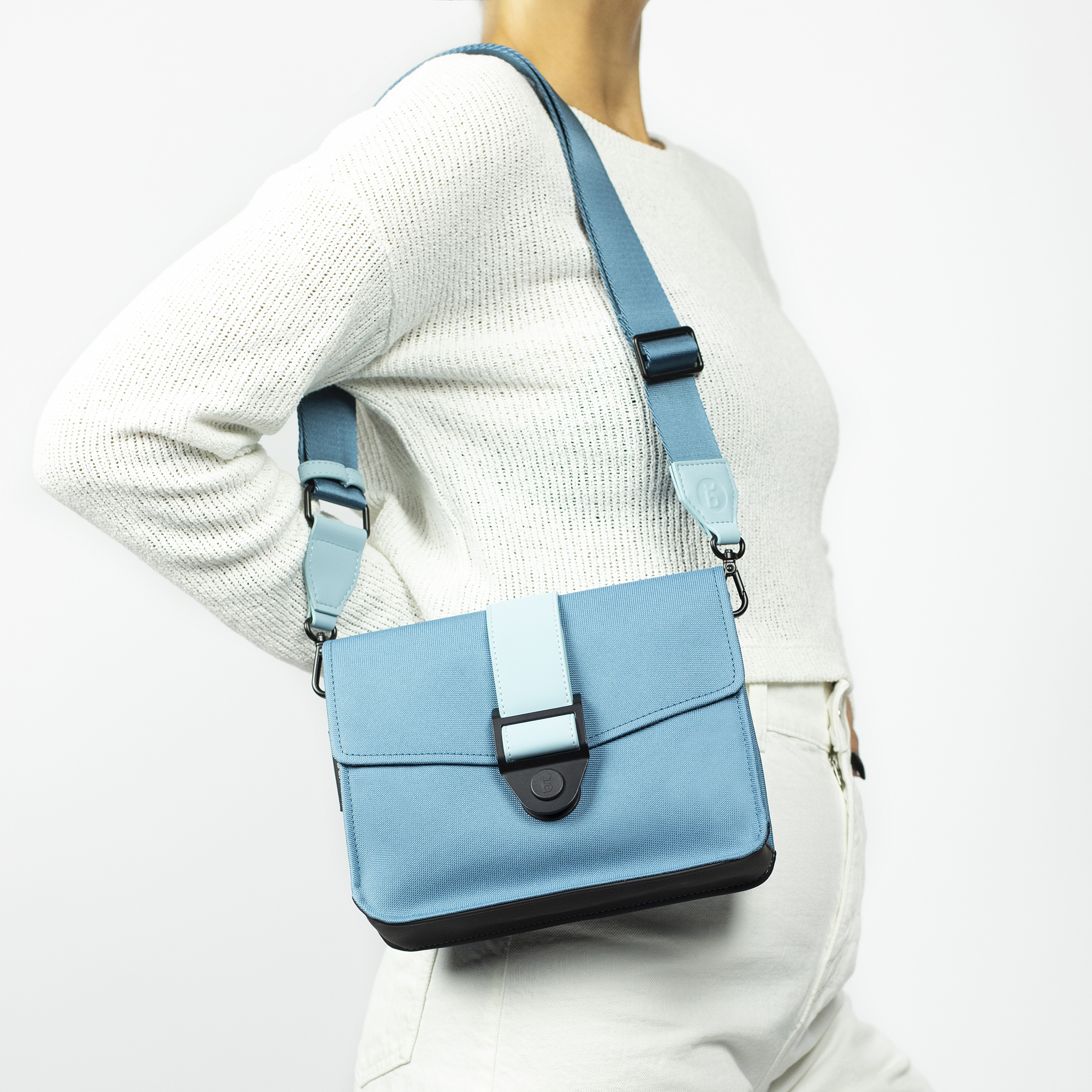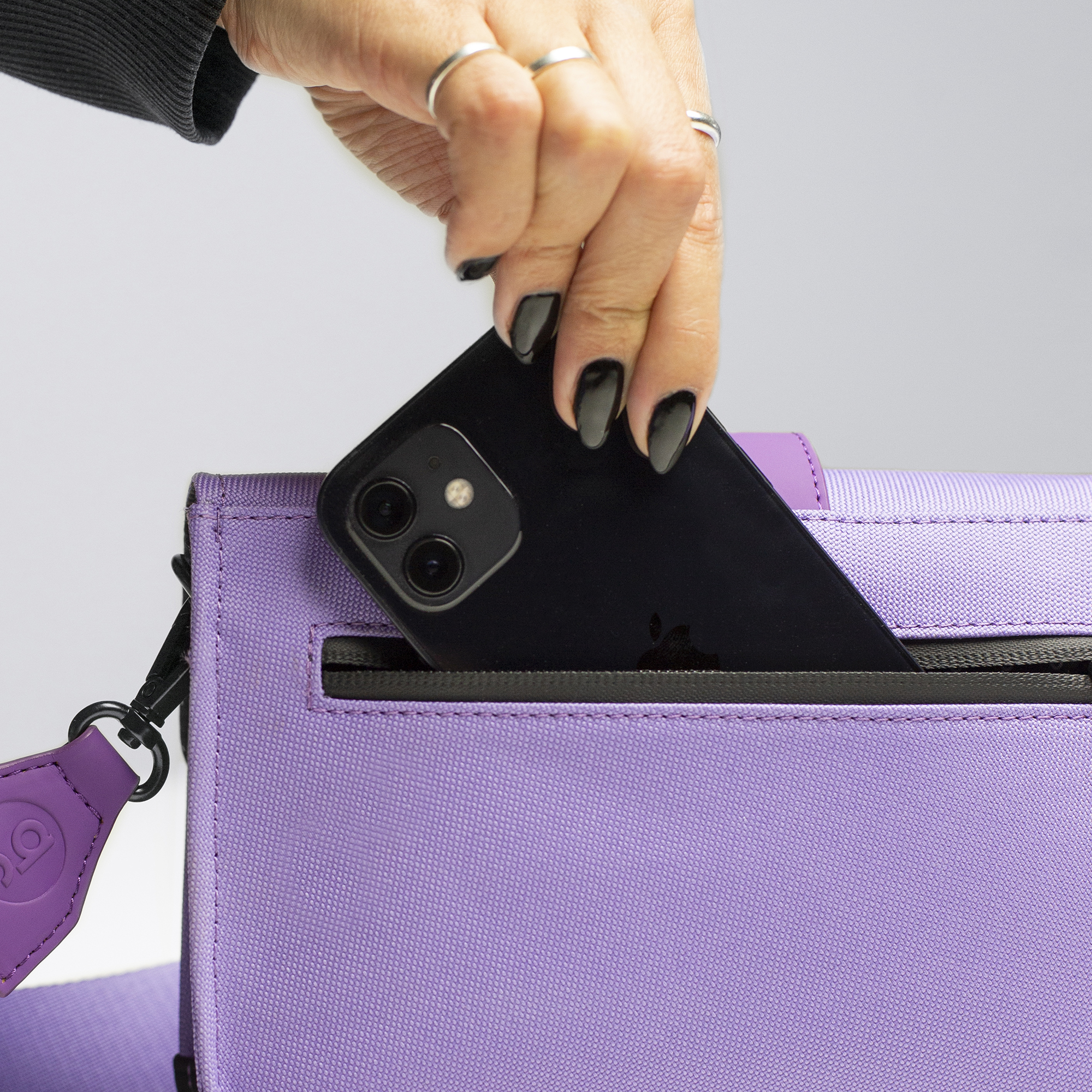 Materials & features
The basic bag is made of high quality water-repellent polyester. With a lining of sturdy nylon. The shoulder strap is made of polyester with PU details. Thanks to an adjustable buckle on the front strap and a unique magnetic closure, the bag can always be closed properly and easily. This closure opens to the side so that the bag can also be opened easily when there are a lot of items in it, but does not open accidentally. Nice and safe.
Diervriendelijk
Our bags are completely vegan and are PETA-Approved Vegan. We are proud of that. This certification guarantees that there are absolutely no ingredients originating from animals used in any part of the bag production process. The certification is awarded by the animal rights organization People for the Ethical Treatment of Animals (PETA). They are committed to improving the lives of animals.